L.A. Lunch Bunch expands again!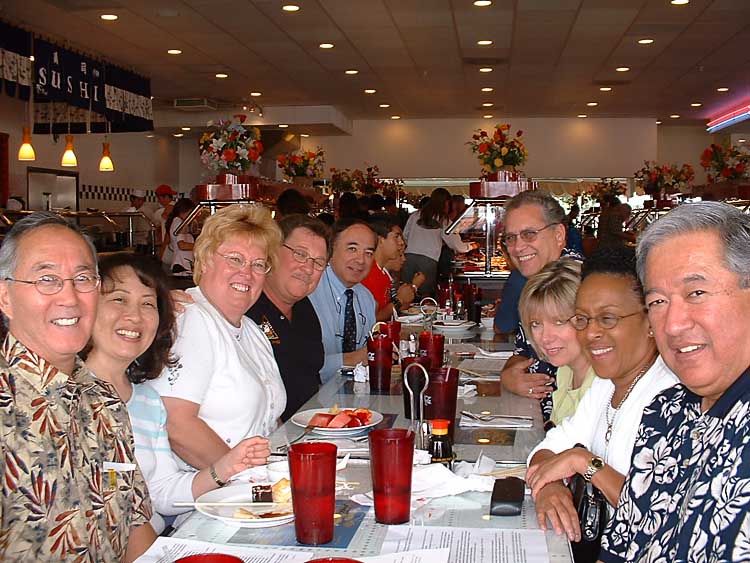 Here is our latest picture of the Radford lunch bunch.  From left side front:  Robert and Kathie Nishida, Mikki and Mike Costa, and Dennis Paresa.  Right side front:  Lee Funn, Candace Taylor and friend, Judy, and Mike Robertson.  As usual it was a nice lunch to talk story and meet new and old friends.  Candace and friend Judy joined us for this luncheon.  Never knew that Candace and I grew up and went to Kaloaloa Elemetary school in Damon Track.  Paul Nihei and Darrell Tsukada also attended the same school. 
Please let others know to join us next time. So far we do not have plans for another get together in the month of July.  I think we will do another in August.  I will let you know more when a date is set Others can also contact me directly by my email.



Here is another picture outside the restaurant.  Left to right.  Ed Uyemuki(65 grad), Mike Robertson, Lee Funn, Mike Costa, Candace Taylor, and Robert Nishida.

Aloha,
Robert Nishida