Update 12/9/2009 - Mike Macy writes, "Since we last conversed - late 2008 - two more granddaughters.
Enjoy the holidays." Along with these 3 that makes enough for a girls basketball team!
Update 11/03/2009 - Newsy note from Linda Joy Thomson Dunnigan who says "I have now retired and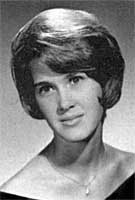 am I enjoying life! I hope to hear from some of my classmates." Her new email is now on her page.

Update 10/12/2009 - Newsy note from star quarterback Bill Soon who says, " I'm a struggling golfer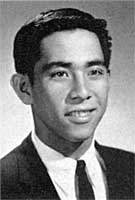 and play electric bass for the Hawaii Dance Co. of Las Vegas." Read the rest on his page.




Update 9/15/2009 - Jim Phillips won the "Billabong Art of Shaping Event" at the ASR Action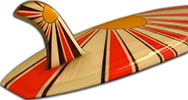 Sports Retailer Trade Show in San Diego CA. with this fantastic $8000 surfboard! Click Here



Update 9/13/2009 - Newsy note and new email from Deborah Diane 'Kela' Trottier Ruuskanen from Jinan, China. Drop her a line and help keep up her English.
Update 9/13/2009 - Newsy update & 46 year old drawings from Hawaii from Donna Kona Maria

'Cricket' Mowat-Brunkenhoefer.


Update 9/11/2009 - Jan Coons Hancock reveals her new name - Jan Hancock-Limb. Perhaps this has something to do with her promised "Big surprise."
Update 8/1/2009 - "My mutt's name is Hank." says Barbara Foote Frank. "Here's a current photo of me."

There's a larger version of it on my Web Page.




Update 8/1/2009 - New email address from Barbara Foote Frank. "I'm not traveling anymore for work so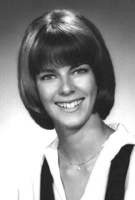 have gotten a "mutt" from the pound. The cats keep him pretty busy." Drop her a line!


Update 8/1/2009 - Jim Phillips says "Billabong is hosting an event Sept. 10-12th at the San Diego

Convention center during the Action Sports Show, it is titled "The Art of Shaping", 25 shapers from the San Diego region have been selected to build their most outrageously delicious board which will be auctioned to the highest bidder, with the proceeds going to several Surfing related charities." Read more on Jim's page.


Update 8/1/2009 - "The heat is here (Meridian, ID) as well...today's high 102, tomorrow to be 101 and
Monday 100. Of course we do not normally have high humidity so that helps" says Jo Anne Hall Ballowe.



Update 8/1/2009 - "it's been hot here (Beaverton, OR) - 105 degrees on Wednesday and Thursday. Today
was a little cooler - 97 degrees," says Thomas Seabrook. I'm going to stay with the VA for a little while. I enjoy the work for the most part. I especially like the people in the O.R. I actually like working and will probably do something else after I retire. My kids (adults really) are all doing fine. Two of them live here in the Portland area. The other lives in Colorado, but I will see her in a couple of weeks. My only grandchild belongs to her.


7/24/2009 - Jan Coons Hancock promises BIG surprises when she updates her page soon. What could it

be? Check back soon!


7/23/2009 - Jan Coons Hancock let us know that her friend Jo Anne Hall Ballowe's phone and email were not
working. So I did a little Web sleuthing and turned up her new email, phone number and location in Idaho. Check it out on her page.


7/18/2009 - Etsy is a website which provides the general public with a way to buy and sell handmade items. Two of our classmates, Kristy Mickel Brown & Libbie McMahon, are now Etsians and selling their wares to buyers around the world.

7/15/2009 - "What a year for weddings in our family!" says Kris Mickel Brown. See her page for more news,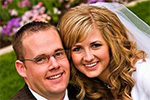 photos and a link to a page of her handicrafts. They're beautiful!


7/5/2009 - Had a great talk with Morna Baker Rea today. She is doing well in Bellingham, WA Her son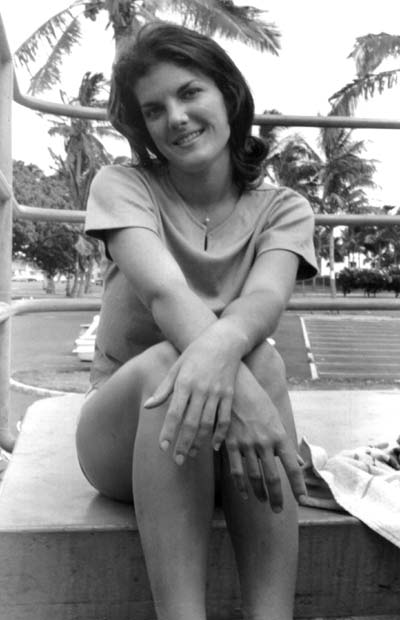 got married this summer in Yosemite, CA where his sister Sarah works in the summer. Morna opened her jewelry store, Gold Treasury, in the winter of 2006 in the same building as her Fairhaven Sweet Shoppe at 1102 Harris Ave, in Bellingham, WA. That's only an hour and a half up the road from you guys in Seattle. Still no email or web site for her new businesses.



6/20/2009 - Libbie McMahon has updated her page.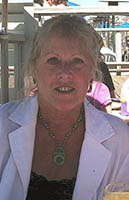 6/20/2009 - Barbra Lee Herman Wilbourne has updated her page.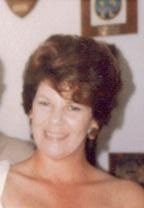 6/14/2009 - Scott Fenwick has surfaced again north of Seattle. We've got his new email on his web page.

5/3/2009 - 'Sallee' Floyd Kraics updated her info today.



5/3/2009 - Here's a link to my Facebook Photo Album from my trip to Las Vegas with Nancy.

4/22/2009 - It official the new Class of '63 Web Site is on the Web again. In addition, Web Master Cyndi Lee

Flugum is continuing the Class of '63 Blog as well.

4/19/2009 - Earl 'Ed' Favinger sent us his new email address and some notes which are on his page If you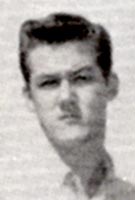 are in the Folsom, CA area and need help with real estate property management - give him a call.


4/7/2009 - Art Amidon became a grandfather for the 1st time - twice! Daughter Darlene and son-in-law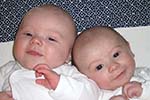 James Brent had twin boys, Zane & Dashiel (Dash), born 12-22-08.


4/2/2009 - Kona Mowatt Brunkenhoeffer writes that she and her mom took spring break cruising on the

"awesome" Carnival Conquest to Jamaica, Grand Cayman and Cozumel. She's "heading to Corpus Christi for Easter weekend and six of my grandchildren. " and is planning her summer trip to Hawaii on June 17th.


3/15/2009 - Don Moore writes from Shepherdstown, WV to let us know that the town has changed his house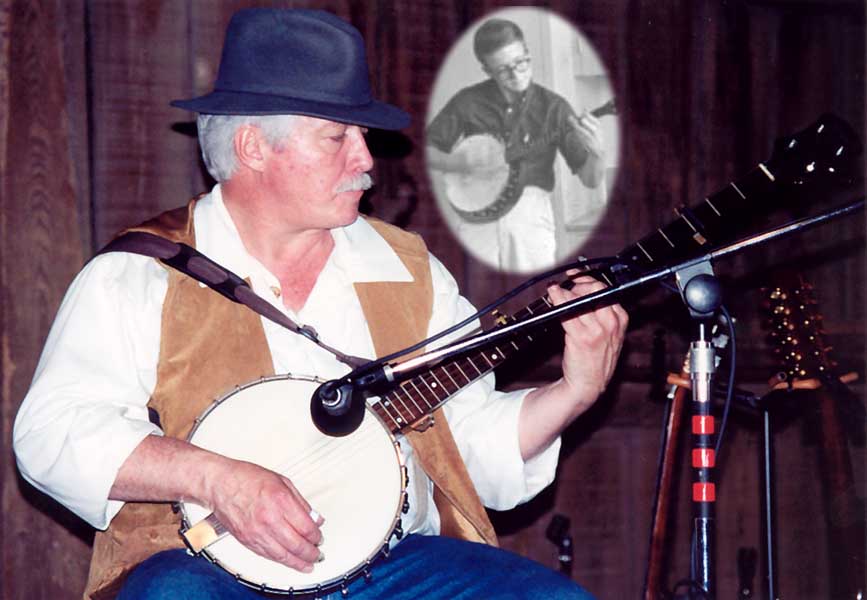 number. He also has email again, so drop him a line. Read his newsy update on his web page. He's planning to visit Vietnam (I Corp) this August and he's still looking for anyone who knows how to contact the Vonnegut sisters, Anne '63 & Barbara '64, or Julie Rodriguez.


3/13/2009 - Patricia Terpel is still flying for UAL but has opened her own Web Site for the classes she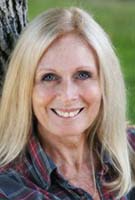 teaches in Thetahealing a form of energy healing using the creative, inspirational, spiritual brain frequency to return the body, mind and/or spirit to wholeness and health.


3/3/2009 - A note from Nancy Jo Kemp who reports "We had about 5 inches and as always the Capitol stops.

Oh to be in High School where we were on a day like today. Send me some referrals!" So if you are looking for a nice little place in D.C. - contact her!

3/3/2009 - March has roared in like a LION here in Richmond, Virginia. The storm blew in from the south on

Sunday afternoon and didn't stop snowing until Monday morning. I tried to get out to the dentist on Monday morning but only got a mile from the house before ending up in the ditch. We had 7 inches of snow on our back deck. Check out some more photos here.


2/7/2009 - I got a nice note from Dottie Cummins Schmitendorf who's wintering in Florida "working and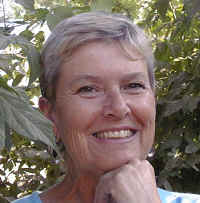 learning about blogs, twitter, and so on." She says she still hears from Laura 'Tinker' Mentzer Hall and Robby Cahill.


2/7/2009 - We got this new picture from Ken Lindberg today. He has promised to update his web page soon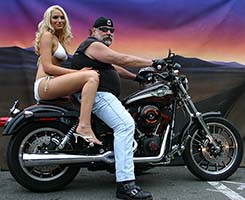 but I thought I'd share the picture with you while we wait. I'm pretty sure that isn't Dottie on the back this time. Update 2/12/2009 - Ken sent his update and it is on his page. He has retired from Mitre but had other irons in the fire. Drop him an email - his new address is also on his page.



1/19/2009 - It's official - Kristy Mickel Brown reports "My brother Dan (Radford '63) reconnected with his
senior year sweetheart, Carolyn (Leavitt) Cloutier '63 [Homecoming Queen and Aloha Queen] and they were married Dec 23, 2008, in Hawaii.



1/4/2009 - A nice note from Nancy Jo Kemp who is cutting back her catering

to part time while getting back

into Real Estate full time. She visited Williamsburg, Va. over Christmas to spend time with her dad who is still going strong. This week she also sent me this new picture.


1/2/2009 - 45 Years - Where have they gone? Greetings to all the Classmates we have found and all the ones we hope to find. If you haven't heard from the Web Master lately, you probably need to update your email address with us. Drop me an email at webmaster@oldsurfer.org.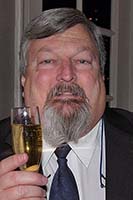 Wishing you a happy and prosperous 2009 - Our 45th Anniversary Year
Dean Allen Covey - Web Master - The Ram Page '64