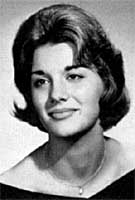 Patricia Ann Mitchell

Job Title - Technical Manager
Current Location - 715 W. Park St., Pasco, WA 99301
Telephone - (509) 542-8854



Well, I've finally joined the 21st century and bought a computer. Would love to hear from any of you guys. Especially Barbara Scott where did you go? I've been nestled on a mountain top in Idaho on a farm but managed to escape 7 years ago. Hi Leroy you haven't changed a bit since #15.