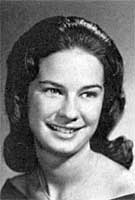 Vickie Lynne Kiehl Sharp
Job Title -
Current Location - Poway, CA
Telephone -

E-Mail Vickie at vickie_sharp@yahoo.com


1964-65 - Attended University of Hawaii

1965-66 Attended University of Texas

1966-68 Attended University of Washington - graduated with BA

1969 - Married to an Army Pilot

1983- Graduated with MSED from USC

1987 - Moved to San Diego, CA when my husband retired from the Army

1969 - Present - Lived in Alabama, Arizona, Maryland, Pennsylvania, Hawaii, Virginia, Germany, New York and California.  I have two children and two grand children.  I am currently working for the DOD, Navy Southwest Region in San Diego as a Training and Curriculum Specialist.