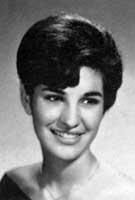 Sharon Marie 'Sherry' Connors Finks
Sherry passed away on July 13, 2003. Sherry's sister Kathi writes: "She is resting in a beautiful place in Madison, Virginia."


Sharon Marie Connors Finks Obituary
Date published: 7/14/2003 Fredericksburg Freelance Star

Sharon Marie Finks, 56, died Sunday, July 13, 2003, at Mary Washington Hospital. She was the wife of Lewis W. Finks of Spotsylvania. She was born Aug. 9, 1946, in Pennsylvania. She was a financial administrator with the federal government. She is survived by six children, Rebecca Lynn Beaton, Deborah Ann Beaton, Allison Marie Edgecomb, Sherri L. Abdel-Majid, Lori L. Alqassab and Troy Finks; two sisters, Kathleen Tarver and Charlene Conners; and eleven grandchildren. The funeral was Tuesday, July 15, at 2 p.m. at the Preddy Funeral Chapel in Madison with interment in Criglersville Cemetery.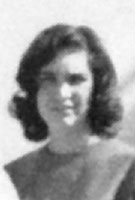 In the Jr. Red Cross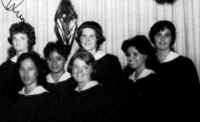 Far right - in the
A Cappella Choir
Click to Enlarge