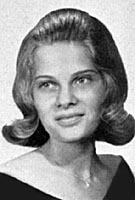 Job Title - Teacher
Current Location - San Antonio, TX
Telephone - (210) 657-1942

E-Mail Sara at woodlake96@msn.com


Earned Bachelor of Fine Arts (BFA), and Master of Arts in Teaching (MAT) at Miami of Ohio University - 1969 & 1970.

Taught in Prague, Czechoslovakia for two years (behind the Iron Curtain at that time). Traveled extensively throughout Europe.

Moved to San Antonio, TX, and have been teaching in Judson Independent School District for the last 29 years.

Retirement is looking really good these days!