8/4/2008 - Toni Lowe Hulce writes "In 3 weeks Clark and I go to Vancouver for my old Hong Kong School
reunion (they have one almost every year, somewhere in the world) and the pictures and e-mails are flowing like wine."


8/4/2008 - I just heard from William "Bill" Miller who reports, "I am currently retired, but have a consulting LLC
for large construction projects. Take some work when I want and pass on the rest. Two Grand daughters and a Grandson due Sept 1st. Can't wait to spoil him."



7/28/2008 - Cricket Mowatt, aka Kona Brunkenhoefer, reports "I am fine and just in the middle of another

round of household renovations. We had a wonderful cruise and I will send some photos when things calm down. At the moment I am having all the carpets torn out and tile put in. Additionally, we are putting in granite countertops, new cooktop, sink, etc. Needless to say my life is a bit of a mess"



7/21/2008 - I just heard from Esty Gard Childress who sent along her new email address. She's moved to
Gardnerville, NV. She'd like to know if anyone knows what happened to Cindy Musser who also had to leave Radford after Junior year.


7/21/2008 - Moved and Missing - Leroy "Lee" Funn moved to Saratoga Springs, UT back in 2004 and dropped out of sight. Likewise, Morna Baker Rea, moved her business to Bellingham, WA back in 2006 and has not sent us a new email. So if either of you see your names here, (Morna, who else is checking out the site from Bellingham?) Please contact the Web Master so we can let the folks that have been asking about you know how to contact you.

7/21/2008 - Lost but now found - Hattie M. Nolan Surles, who's still baking up custom cakes down in Baytown,
Texas. She changed servers and added one numeral to her revamped email address.



7/13/2008 - Had a nice chat with Sallee Floyd Kraics who says "It's same-ol', same-ol' - (40 yrs. working for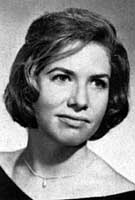 civil service--county and state--in Calif; 40 yrs. married to the same guy.) But 5 of us went to Hawaii in Feb.'08--just on Kauai (1-wk. timeshare), but it was fun-fun-fun.

I'm in the the strange position of being "there" (was at Radford the last 2 yrs. before graduating, graduated high up in the Class of 64), but I was so busy studying (and doing things to get into college), but not knowing anyone. I must have been a ghost, too, 'cause not too many people knew me."

7/8/2008 - Like Father Like Son - Bob Kaden sent along this photo of 8 year old Joey Kaden at a beach
break in Hanalei on Kauai. On the right is Joey's
mom and sister Asia. Click either picture to see more detail.

Need Real Estate on Kauai? Contact Bob on the Country Brokers, Inc. Contact an Agent page.




7/5/2008 - Sandi Mickschl McEachron writes "I am a grandma now and my little sisterís daughter is getting married next year. There may be a new baby coming soon we hope. Iím still working at the Academy of Art University in San Francisco and Iím still taking classes in VFX. I just love this stuff, especially the homework.".

7/4/2008 - My best wishes to you all on this Independence Day. It was a quiet, warm day here in Richmond
VA. The neighborhood association sponsored a parade for the children of the new residents. That's our grandson, Sawyer, parading with his mom, Monica. Click the picture to see his dad, Chris - Nancy's oldest son. How did you spend your holiday? Drop me an email!

Aloha,

Dean "Al" Covey - Web Master - The Ram Page '64

7/3/2008 - Chatted with Bob Kaden tonight and got his new email address. He tells me that he retired from

the Kauai Fire Department back in 2006 and is into real estate and taking lots of photos.



6/30/2008 - Congratulations to Robert Wight who passed his California Bar exam and was

sworn in as a practicing Attorney on June 5th in San Diego. "Dang if I didn't pass the California Bar, 1st try. Surprised the heck out of me. That's me, in the middle of the picture, getting sworn in to practice before the California Superior Court & the U.S. District Court. Now I'll have to go out and get a job."
We will be spending a week on Maui the end of August, but won't get over to Oahu.



6/27/2008 - I added a new link on Jim Phillips page to his latest video DVD in the The Master Series -

Shaper II which focuses on the modern short board. Also included in this video DVD is an in-depth look at wooden boards.



6/25/2008 - News from Tom Rickey who reports "My family and I are coming to Kauai this August, from the 8th to the 12th. Then, we go to Oahu: Bellows cabins & Hale Koa from the 12th, leaving in the afternoon of the 23rd. If anyone is around those dates, we'd love to see you...maybe orchestrate a Bellows BBQ or something...or just meet for a coffee? Mahalo, Tom (253) 318-0036"

6/24/2008 - #233! 2nd New Find in 2008 - Stan "Cal" Sumner -
Cal left Radford after Junior year and finished up at Randolph High School in San Antonio, TX. Read his long letter on his page. Find out why he's known as the Fiesta Hat King of San Antonio.



6/1/2008 - Kona (Cricket) Mowat-Brunkenhoefer and her mom are off for their month long cruise from New York to the Mediterranean and back.

5/25/2008 - Dot Cummins Schmitendorf wrote from Boerne, TX where she was visiting her sister on her way back from working the winter in Florida to golfing all summer in South Dakota.

4/20/2008 - Newsy update from Don Moore who has retired again!

4/8/2008 - Spring gets the Web Master out for a ride. 2 Weeks - not a word from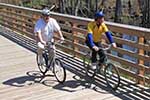 anyone! What are you doing? Drop me a line!



3/13/2008 - #232! 1st New Find in 2008 - Robert "Bob" Wight - a fellow Hickam'ite now in San Diego.

3/2/2008 -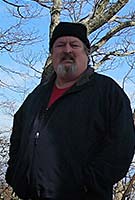 The beard is back! Note from the Web Master.

Memories of Coach John Velasco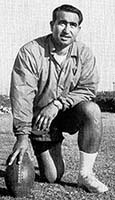 wanted by his granddaughter, Nicole - Click Here

3/8/2008 - Newsy update from Keith Carlson down in Palm Bay Florida who has gotten his Masters and moved from teaching into administration.

2/12/2008 - Update, picture & new email for John Blamey who just won election to the six-month Selectman

seat in Waldoboro, ME. I've also added a couple of his new paintings.



2/10/2008 - Photo of missing classmate, Charlene Jean Faria, found in an Aloha Airlines on-line publication. She was working for Aloha Airlines in Hilo several years ago. Help us find her.

2/8/2008 - New email address to go with new job as Director of Student Programs - Beatrice (NE) Public Schools for Linda Joy Thomson Dunnigan

2/8/2008 - Update, picture and email address for Mike Fiore who is now working as Executive Director of

The Community Foundation of Harrisonburg and Rockingham County, VA.



2/3/2008 - Newsy note from Pamela Horn Jensen on the Big Island

1/30/2008 - Belated Congratulations to 'Rocket Rod' Romanak for winning the 2004 American
Homebrewers Association (AHA) - Homebrewer of the Year and on the Kona Brewers Festival.



1/27/2008 - Update from our peripatetic Dave Denson who is still basing his "Professional Leisure Tour" from his home in Tubac, AZ.

1/23/2008 - New email for Thomas Seabrook in Beaverton, OR

1/23/2008 - New email for Tom Hudson in a little town north of Seattle, called Lynden, WA.

1/23/2008 - Newsy Update and new Email for Sue Mckinnon Savod - a Graphic Designer in Diablo, CA

1/22/2008 - Wedding Bells for Libbie McMahon & Paul Vetterick on 12/19/2007 Congratulations!

1/21/2008 - Newsy update from Donnel Cummings in Vero Beach, Florida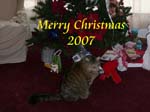 2007 Christmas Gallery from the Web Master
Archived Old News
What was New in 2007? Click Here
What was New in 2006? Click Here
What was New in 2005? Click Here
What was New in 2004? Click Here
What was New in 2003? Click Here
What was New in 2002 & Before? Click Here

'The Virtual Yearbooks
61 Virtual Year book with Freshman homeroom Photos & ID's Please check out these pages and enjoy!!
'62 Virtual Year book with Sophomore homeroom Photos & ID's Please check out these pages and enjoy!!
'63 Virtual Year book with Junior homeroom Photos & ID's Please check out these pages and enjoy!!