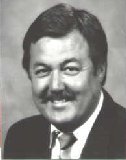 Earl 'Ed' Favinger
Job Title - Real Estate Broker
Current Location - 108 Chadwick Way, Folsom, CA 95630
Telephone - 916-984-8555


Update 4/18/2009 - My dad was a warrant officer at Hickam AFB. I was in the 64 class, but like most Air Force brats I moved in the middle of my junior year and didn't graduate with the class. I've since seen Rodney Romanak. He and I hooked up over on Guam in '65 and '66 and were in school together. My dad was stationed at Anderson AFB.

By the way, Rodney and I also hooked up during the July 4th weekend of 2000 when we had a "Guam Military Brats" reunion. Most of the kids had never been to any high school reuions, although I went to one at Warner Robbins High School and I was only there for a year, but still had some friends. Didn't go until 1999 for my first one. Anyway the Guam Brats thing was probably the only reunion any of us had ever done.

"After we left Hawaii, I did a brief stop in Belleville, Illinois until our base housing was available in Warner Robbins, Ga.... I graduated there... so I went to 3 high schools... what shit.

After Georgia, my dad got an assignment to Anderson AFB, Guam and I went to College for 2 years there before I joined up in the Air Force under my own name. After basic I got the dream assignment, Oxnard AFB. Its closed now but it was just south of Ventura California, right on the coast maybe 15 miles or so north of Malibu... Was there for 2 years or so then got to go to Kwanju, Korea for 14 months, finished up in Washington DC then moved back to California.
| | |
| --- | --- |
| | I currently live in Folsom, California, which is a bedroom community just 22 miles east of Sacramento the state capital. We are right along the base of the Sierra Nevada mountains with rolling hills.... Its a beautiful day here this morning, blue sky crisp air... going for a walk in a few minutes. |
My brother married a Hawaiian babe (class of 65) and has lived on Maui for 25 years.. he went to Saudi after he got out of the Air Force and worked on their planes, got paid alot of tax free money... He's got 2.5 acres on the slopes of Haliakela and off to the distance you can see the ocean... Maui reminds of Oahu when we were there.

I have been married twice... have a daughter, 26, that I am estranged with and two boys 17 and 15.5 that I am very close with... love them both more than I can say.. Seems to me at least that growing up in a military brat lifestyle puts us in a special category.... You know I hate moving..... My boys have been fortunate to live in a small upscale town with low crime and decent schools and they have friends they have known since 1st and 2nd grade since we moved here 9 years ago... I don't think I will be moving anytime soon.

By the way have you seen the military brats web site. http://www.military-brats.com I think we are special" 11-14-98