UPDATE - 4/30/2003 - A short update since 3/1/03.

After traveling the last 9 months I decided I needed a base of operation so bought a home in Grand Junction Co. Have spent the last 2 months getting it together. I have a guest bedroom for anyone traveling east or west on I-70--just give me a call. Looking forward to the summer events. Will be attending the Blue Grass Festival in Telluride, the Aspen Food and Wine Festival and the E.T festival in Roswell, New Mexico.

Dave Denson retires and goes walkabout!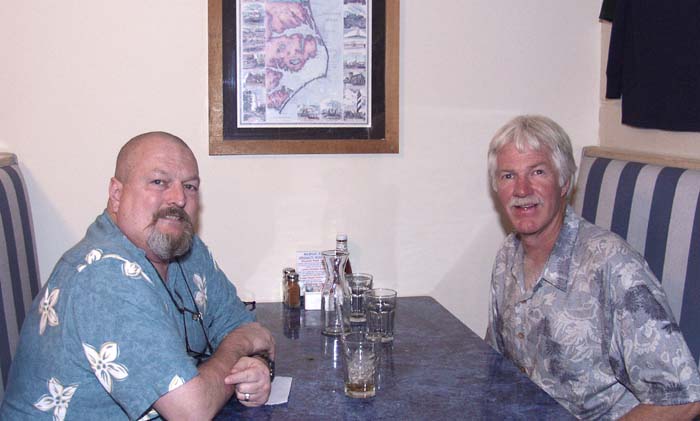 Web Master, Al Covey, takes Dave out to Mile Post 5 for a preview of Outer Banks seafood and samples of Richmond's famous Legend's micro brew.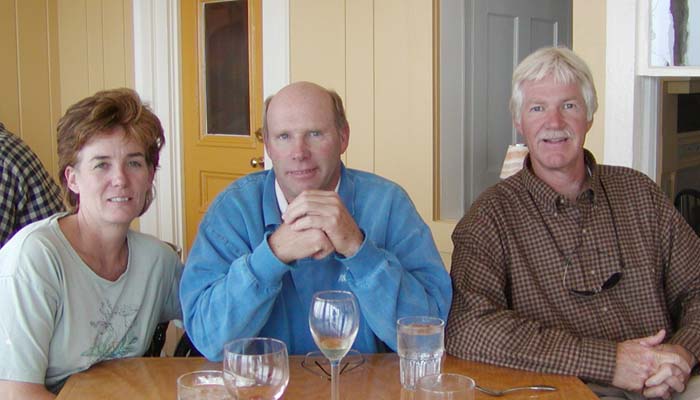 Dave joined Anna and Chuck Holmes on Cape Cod for a look at New England and Sunday brunch in Provincetown.

Dave retired in June and has been on the Professional Leisure Tour ever since. The Ram Page '64 Web Site has been instrumental in reconnecting with many lost friends. Tinker Mintzer in Portland Oregon, Bo Fitzhugh in Oxnard, California, Art Amidon in Victorville, California, Chuck Holmes in Falmouth, Mass. and Al Covey in Richmond, Virginia have become reacquainted. Dave is also looking forward to visits to the homes of Smiley Thompson and Lee Premo in the month of November.